My favourite Thai noodles for lunch? How does weight loss work at Bangkok retreat RAKxa? By changing your attitude to food and your body
Although this is my first weight-loss and wellness retreat, I imagine that it's pretty unusual not to be weighed, either on arrival, throughout, or on departure.
Not only that, but every lunch and dinner starts with home-made sourdough bread served with olive oil and balsamic vinegar. So far, so beautifully unexpected. This is going to be a piece of cake.
But after four nights at RAKxa, on a riverside in verdant south Bangkok – which feels a million miles from the city's bustling Sukhumvit area – all will become abundantly clear. I am here not just to lose some of my robust food writer's frame; I am to unlearn almost five decades of bad habits – and also learn some good ones.
Things didn't start well. Walking past Burger King in Bangkok airport, I contemplated popping in to stock up on a couple of emergency Whoppers. As I was whisked through the Thai capital in the retreat's black Mercedes S class, smoky roadside stalls beckoned with their gloriously charred and sticky things on sticks.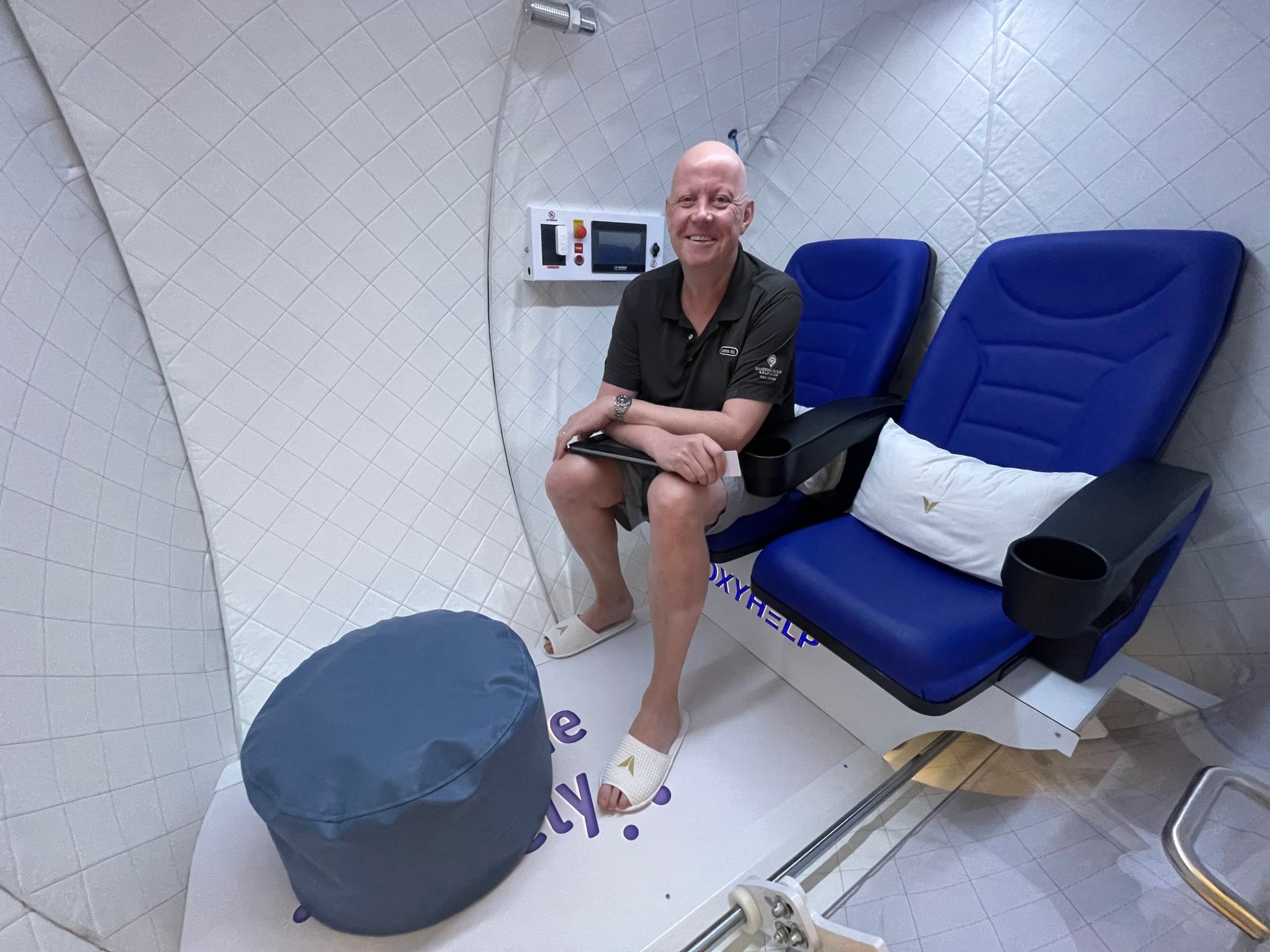 RAKxa is hidden away on Bang Krachao, an artificial island formed by a bend in the Chao Phraya river where life feels decidedly laid back. There's not even a sign from the quiet laneway that leads you to spacious, manicured grounds dotted with elegant villas and wellness facilities.
Most guests – an urbane, well-heeled set representing a global spread of nationalities – stay for at least a week, but RAKxa will take you for anything from three nights. Its 10 health programmes are tailored to the guest according to an extensive pre-arrival questionnaire and consultations with doctors and other practitioners on arrival.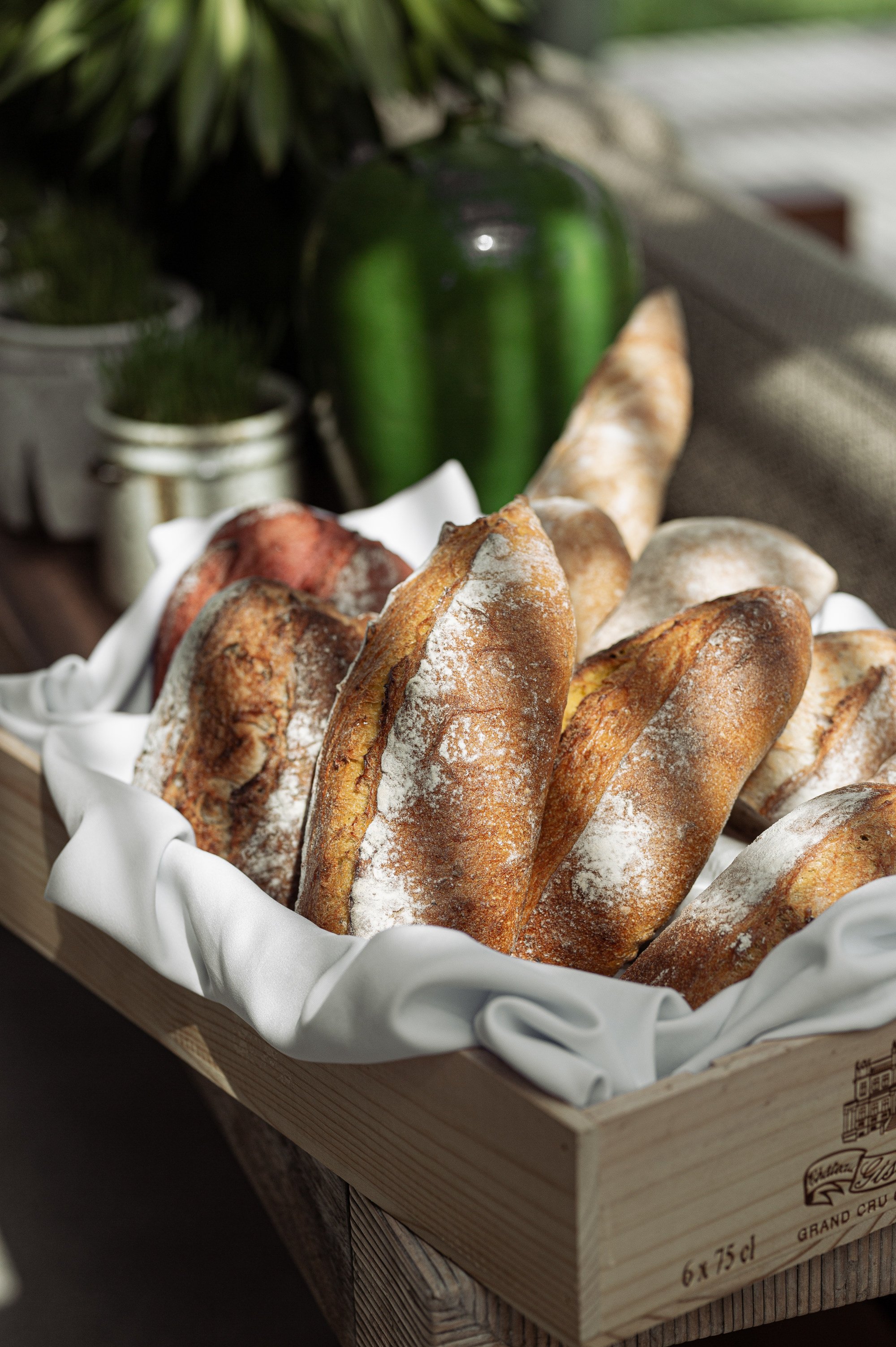 Destress, Immunity Booster and Weight Management are some of the options, as is Gut Health. "Gut" is a word with awkward associations for a food writer.
Likewise "weight" and "management". I've been known to wait for a bowl of very good ramen, given a long line, but I know that is not what they are referring to.
"Rakxa" in Thai means both "to preserve" and "to heal", reflecting the aim of the 60-villa resort, which opened in 2020 in partnership with Bumrungrad International Hospital's VitalLife Scientific Wellness Clinic.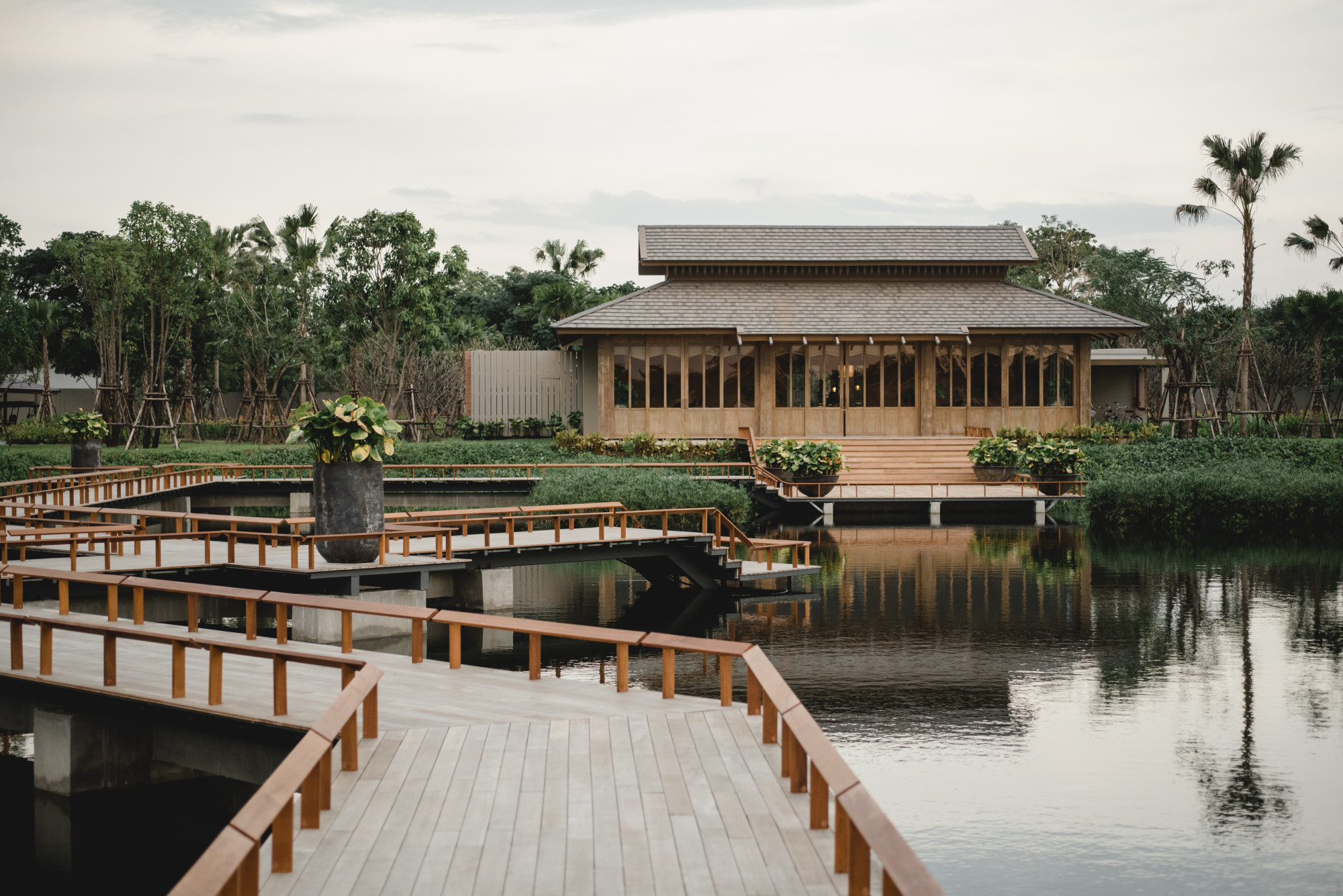 I'm all for preservation too, especially when it comes to ageing wheels of Parmesan or Comté cheese, legs of
jamon ibérico
, and fine wines. I also love to get in shape – it just so happens that the shape in question tends to be round.
Check-in ends with me being whisked in a golf buggy to my private Garden Villa, the sort of accommodation that makes me wish I had studied economics instead of French literature and could afford these kind of digs on a regular basis.
My
weight-loss
programme starts off, suitably enough, with lunch in the restaurant, which is cleverly located opposite the resort's state-of-the-art gymnasium.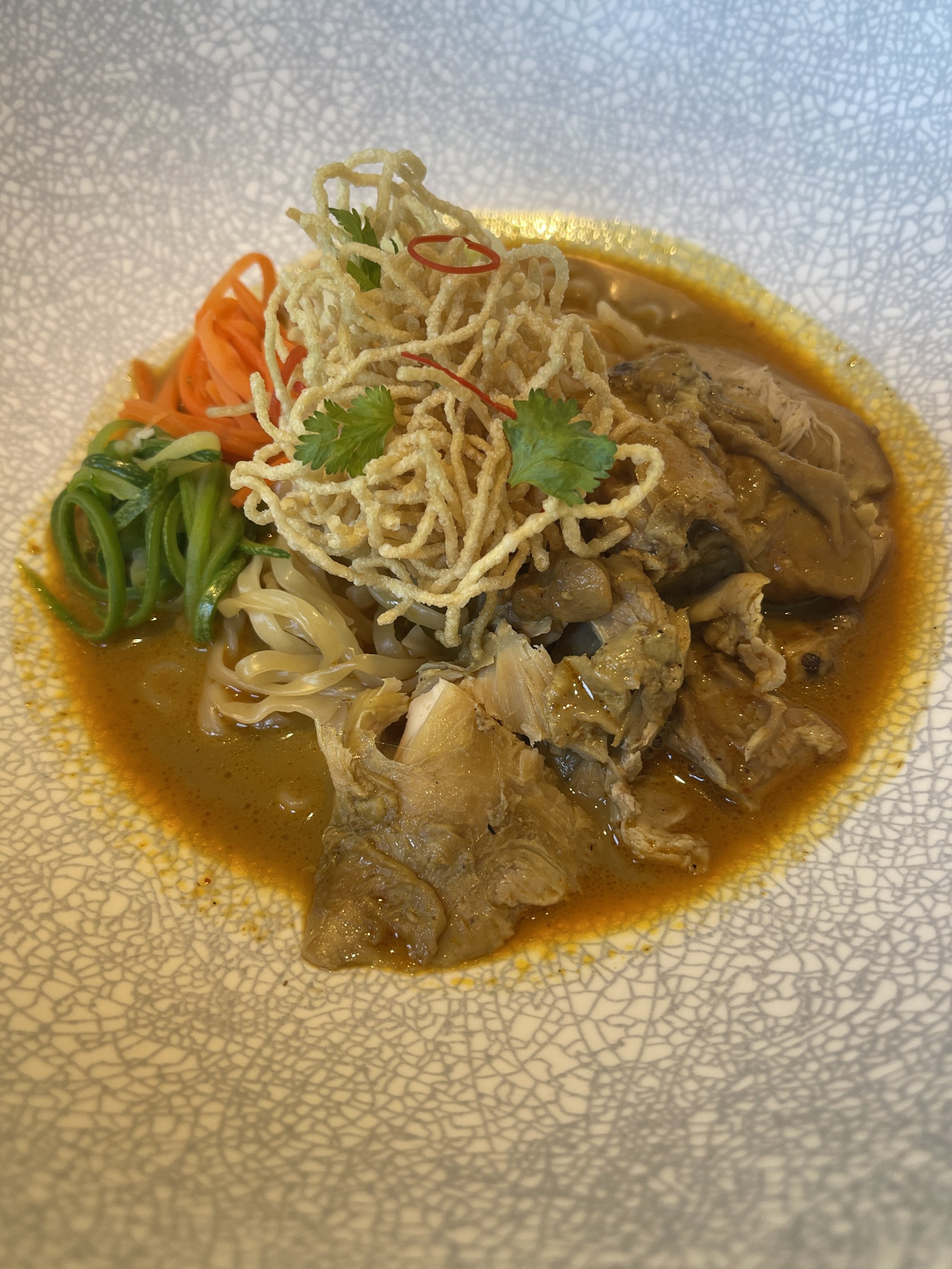 Talk about laying down a culinary marker. I was expecting some sort of cucumber steak, possibly a cleansing juice, or maybe just a virtual meal served in
the metaverse
. What I get is a fabulous steaming bowl of chicken
khao soi
, my favourite Thai noodle dish.
Have the management trawled my
Instagram
to find my weak spot? (There are many). Some spiralised vegetables have been thrown in, but otherwise it is exactly what I would order at a Thai restaurant.
After lunch, I meet the first of a series of doctors and therapists, who work across multiple disciplines. I do a live blood analysis, the distribution of blood cells shown using a dark-field microscope.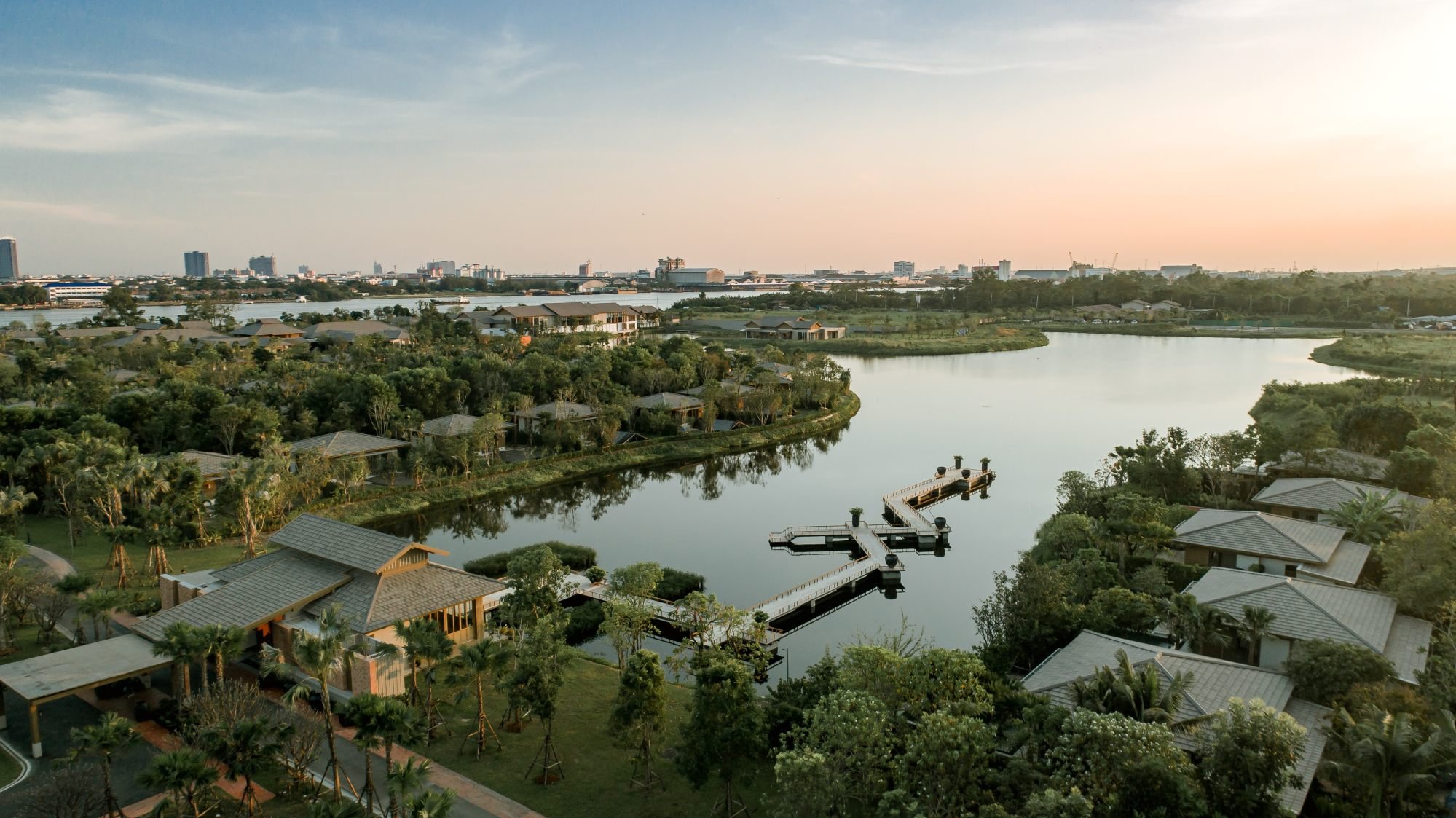 The doctor explains how the retreat's approach mixes wellness, physiotherapy and aesthetics: "We focus on the root cause." I resist mentioning that my own root cause is probably a weakness for dairy produce.
Talking of which, she adds how critical the connection is between the brain and gut – there's that word again – but also how the gut largely helps determine one's immunity, as well as provides about 95 per cent of the body's serotonin,
which controls mood and is responsible for one's happiness.
Next comes a visit to VitalLife, the main medical centre, where the very latest treatments include whole body
light therapy
, body contouring – I wouldn't envy the person contouring me – and
cryotherapy
to stimulate
collagen
production and increase one's
metabolic rate
.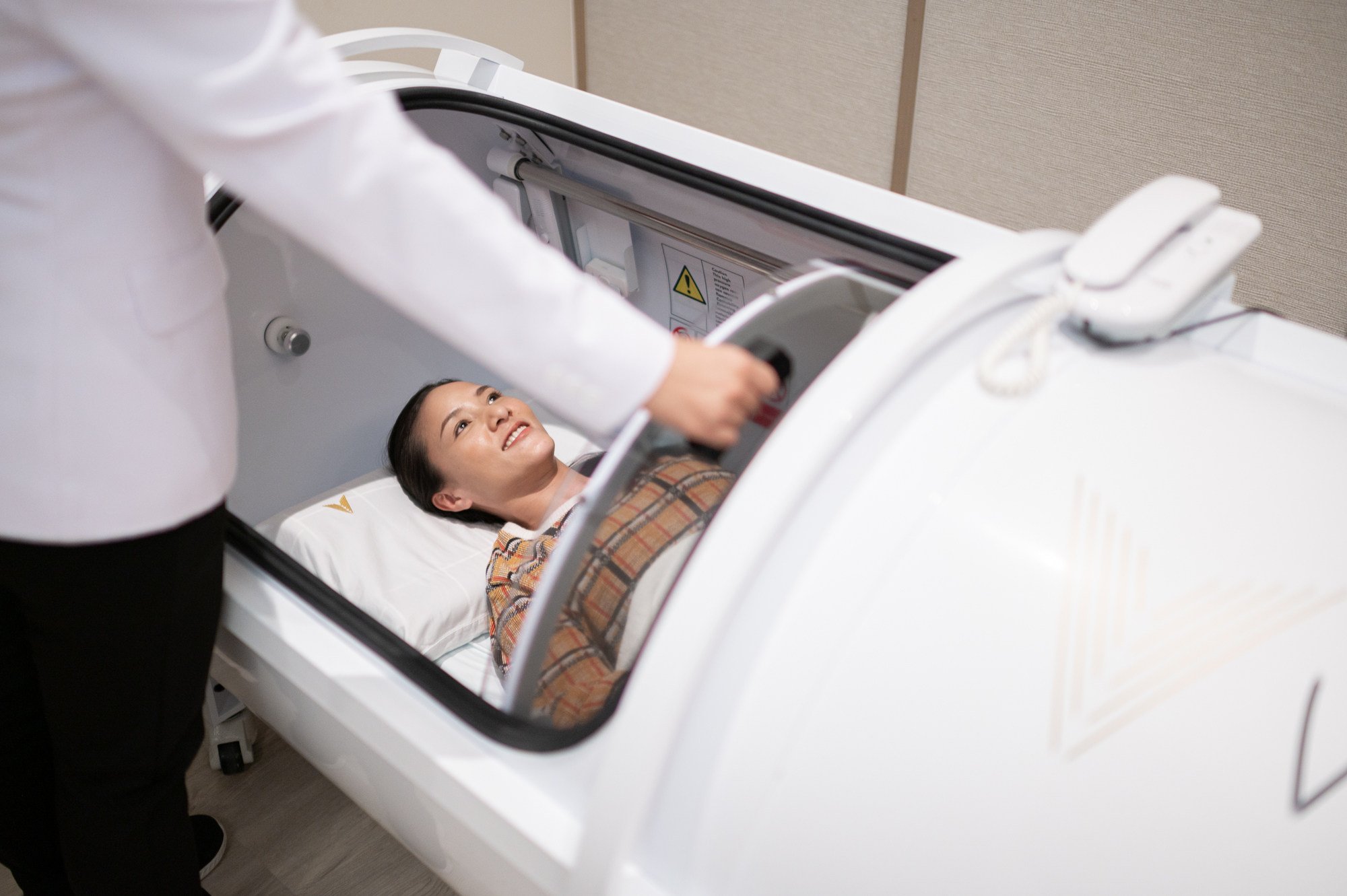 In the consultations I opt for
acupuncture
, colon hydrotherapy, deep tissue massages and
hyperbaric chamber therapy
, all of which should contribute towards my overall goal of losing weight and sleeping better – but also, crucially, gaining a better understanding of my body.
Its clear limits are put on show in a functional fitness assessment with the physiotherapist, who tests me in six stations, ranging from leg-press resistance and flexibility to rowing and
TRX
(total body resistance exercise) strength tests. The gym's many Pilates machines would also come in handy if the Spanish Inquisition came to town.
My obsession with doing at least 13,000 steps a day – I've been known to do lengths of an aircraft mid-flight to reach my goal – is mildly applauded, but I am then shown how walking affects my posture, flexibility and causes tightness in my back. Head-to-toe stretching, regular deep-tissue massages and less time on a computer are all prescribed.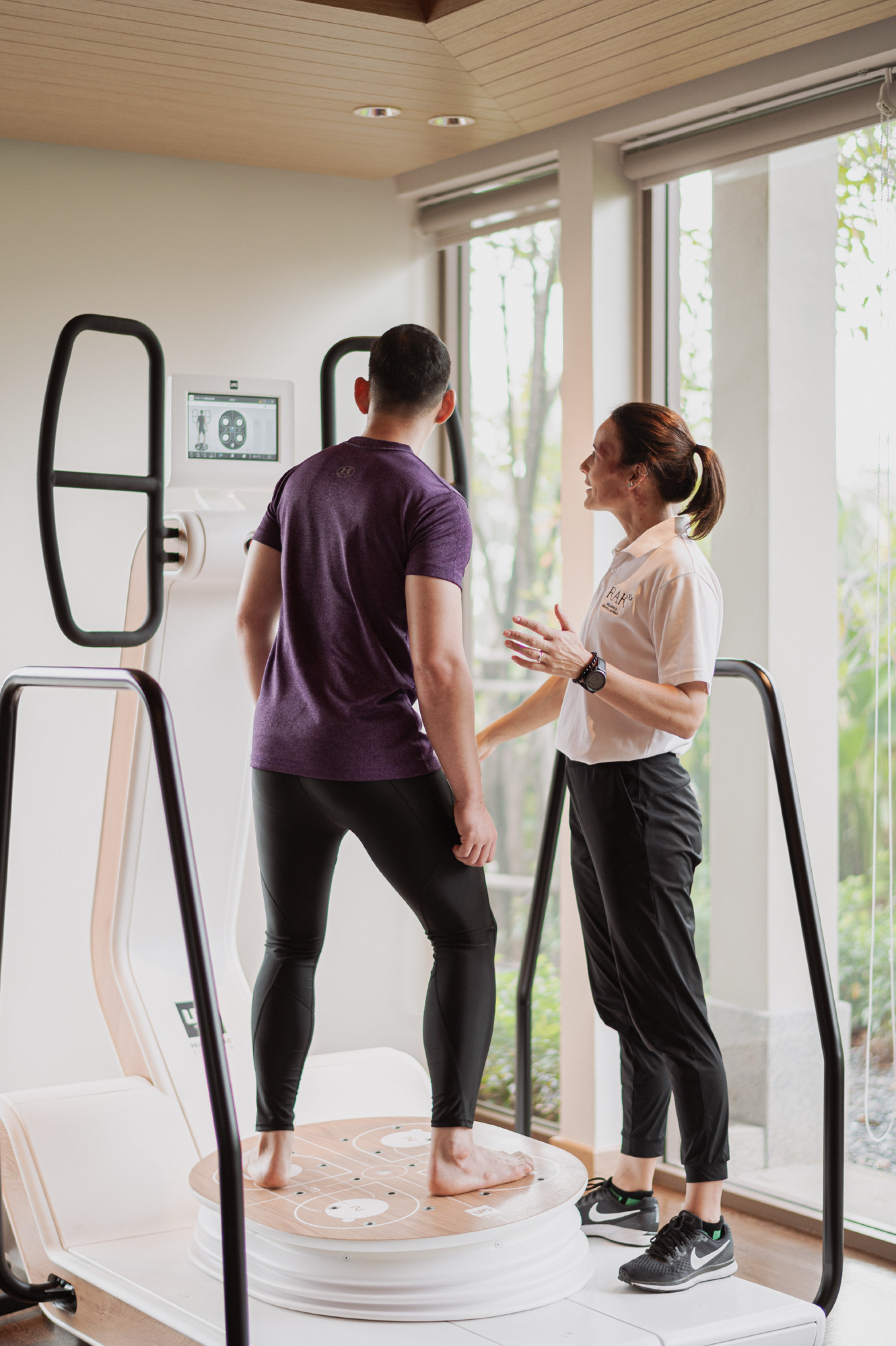 In between sessions – a guest's daily schedule can quickly become full, but always on your own terms – RAKxa's hydrotherapy area is an option. It's a sort of water fun park for adults, with various ways to be gently pummelled, soothed and massaged by jets of warm water, along with a
steam room
and something called an
infrared sauna
.
RAKxa Jai, beautifully designed to incorporate antique wood salvaged from
traditional Thai houses
, is the part of the resort that's dedicated to Asian healing.
It's where I receive life-changingly good and hugely beneficial massages, and meet a traditional Thai medicine doctor who reveals that my key element is "wind". Not only that, but the wind element is prominent in my gut. I fail to stifle a laugh.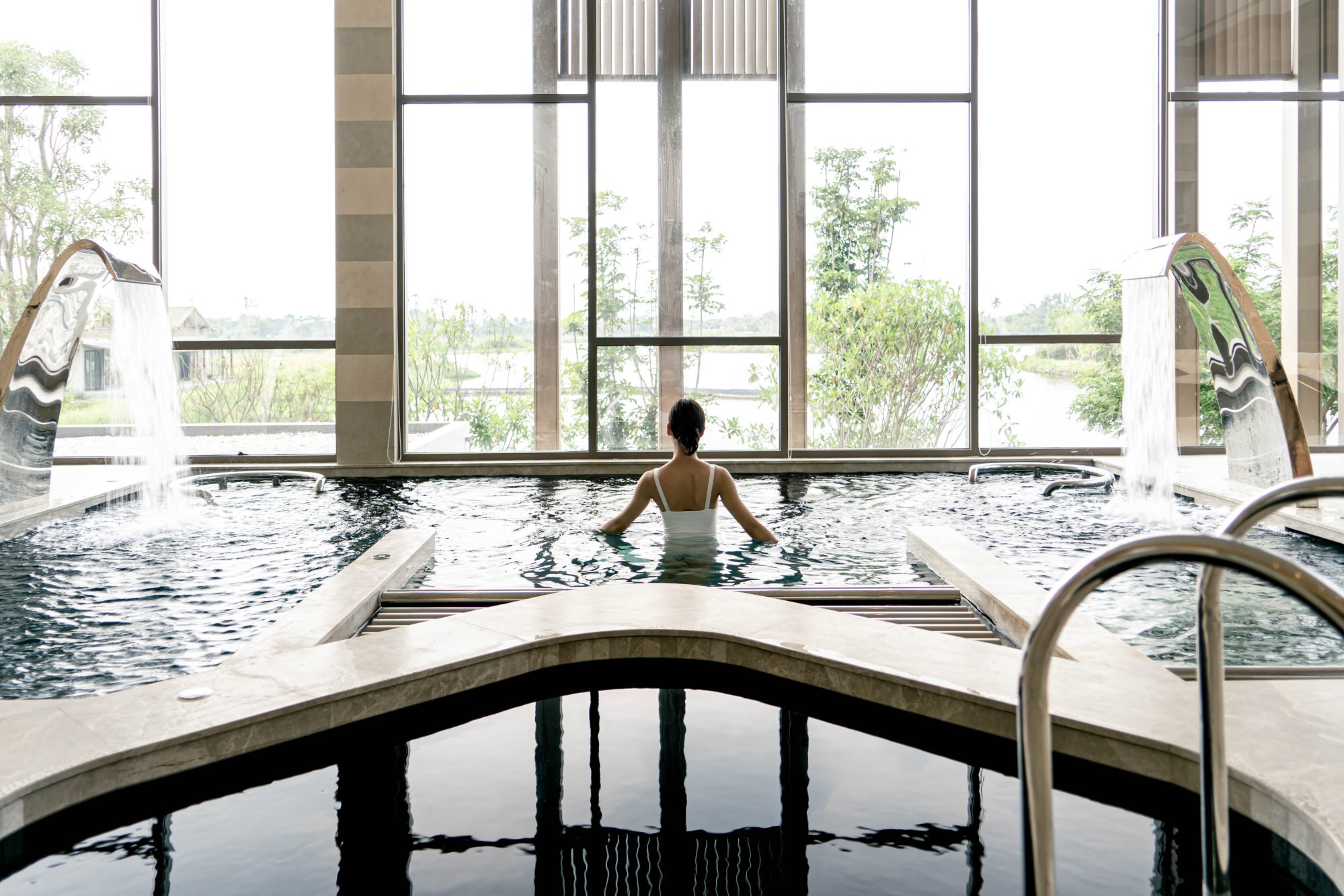 She talks me through the healing effects of food, how absolutely everything we consume affects us, in so many different ways, then reveals that my
blood circulation
is "hot". Zucchini, jasmine tea and tamarind – sourness stimulates the stomach to remove waste products – are some of my new-found friends.
Talking of food, again, dinner brings tom yum soup with mushrooms followed by grouper with red curry sauce and chocolate ice cream for dessert. Seriously. And still no one has asked me to weigh myself.
But here's the thing. After four nights, I have still lost more than a pound (half a kilogram) in weight a night, seemingly with very little effort. But it quickly becomes clear that those numbers are almost irrelevant.
I've learned to understand, appreciate and respect my body more than ever before. That in itself is priceless. As the RAKxa staff polo shirts declare: "Health is wealth."
The author was hosted for free by the RAKxa Wellness and Medical Retreat.
link